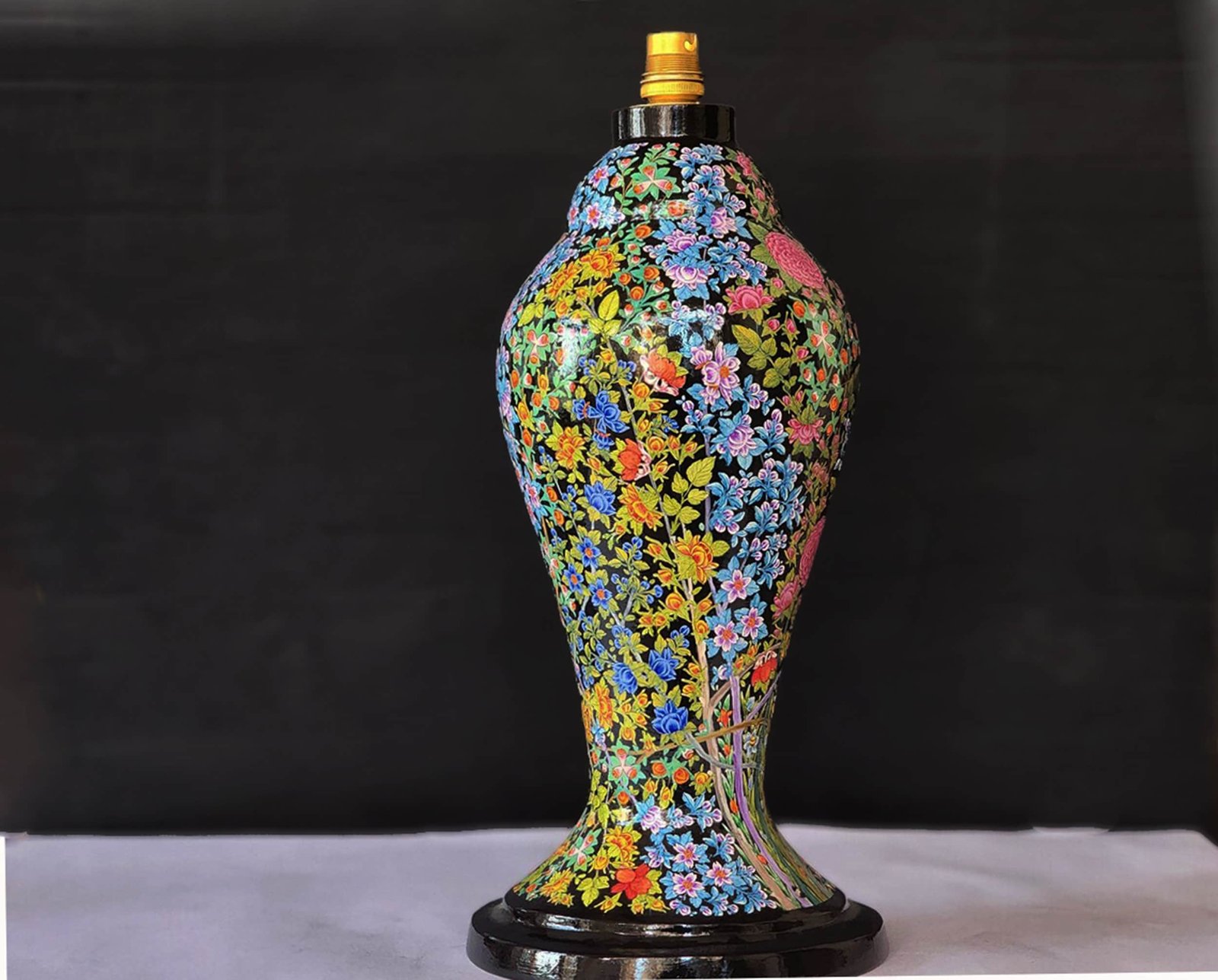 Handmade DeskLit Table lamp – Bedside Lamps | personalized lamp-
Handmade DeskLit Table lamp
Bedside Lamps | personalized lamp-
Description
Handmade DeskLit Table lamp
Introducing a truly unique, handmade floor lamp that's sure to light up your living! This one-of-a-kind piece is crafted with the utmost care and attention, making it a truly special addition to your home. From the intricate detailing to the warm glow of the light, this stunning lamp is sure to bring a touch of sophistication and style to any space. Don't miss out on the chance to own something truly unique – buy this handmade floor lamp today!
Key Features:
• Handcrafted paper mache with beautiful floral art from Kashmir
• Lacquer coating for protection
• Perfect for bedside, night, living room, night light, and desk lighting
• Art deco design can be personalized to make a great gift for couples or teachers
Benefits:
• Create a cozy atmosphere with this beautiful paper mache lamp
• Unique and eye-catching design makes it a great accent piece for any room
• Durable lacquer coating ensures that the lamp stays looking beautiful for years to come
• Perfect as a bedside, night, living room, night light, or desk lamp
• A great gift for couples, teachers, or anyone who appreciates art deco design
This is a Paper mache lamp crafted in Kashmir and painted by the fine hands of our master craftsman Nasir Hussain.
Art work has been preserved with lacquer.
You can visit our home page for collection of more unique handmade articles and unique gifts.
We deliver this product across globe in 12-18 days of time. For faster express shipping you can add a small upgrade fees at checkout to make it reach to you faster in a span of 5-8 days time.
More products:
mughalarts.com
Reviews (0)