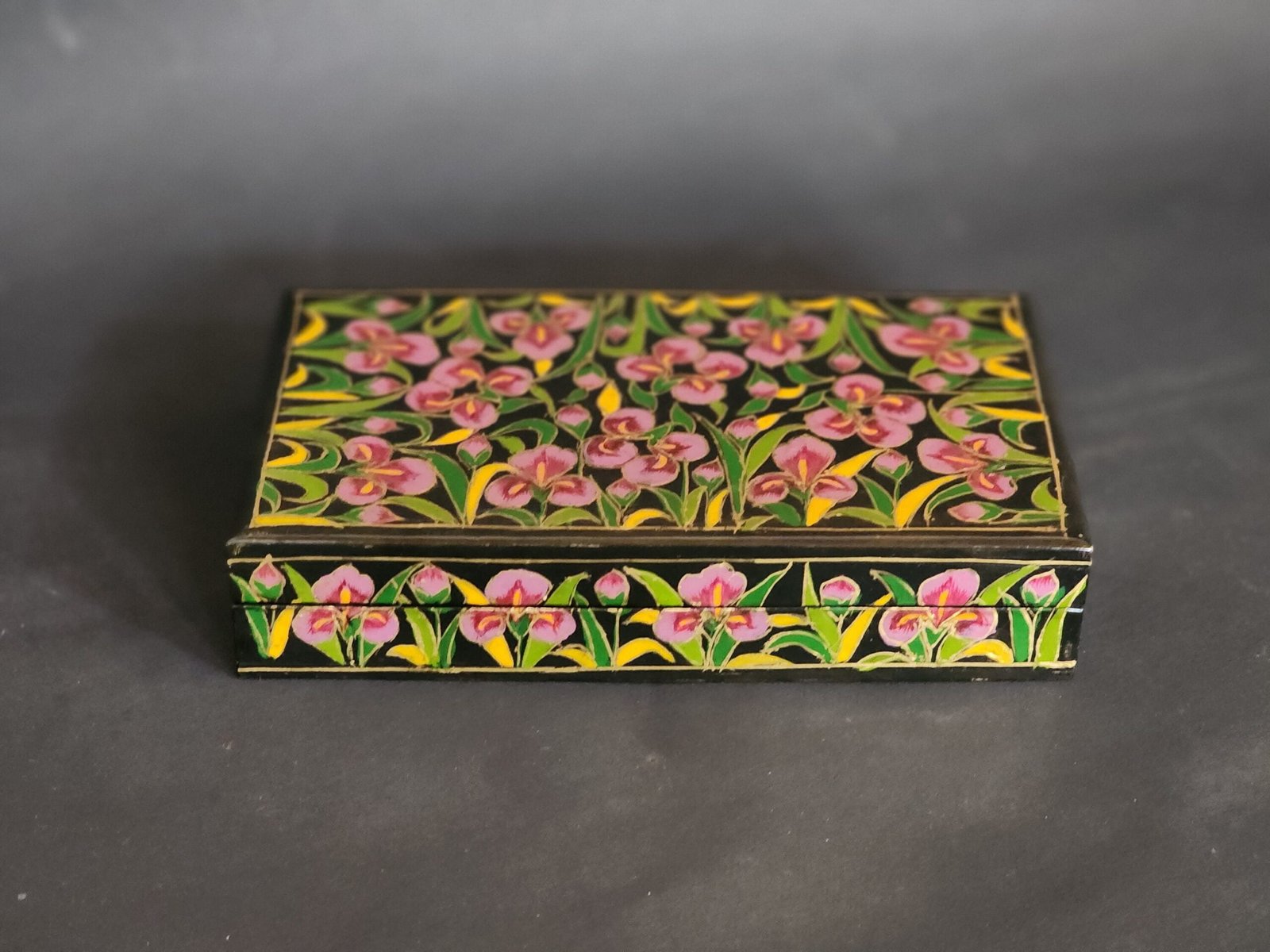 Bridesmaid Wedding Favors Box: Personalized Jewelry Gift Box with Mid Century Modern Paper Mache Painting – Perfect for Summer Gifting
Bridesmaid Wedding Favors box
Personalized Jewelry Gift Box with Mid Century Modern Paper Mache Painting – Perfect for Summer Gifting
Description
Bridesmaid Wedding Favors Box
This hand-painted bridesmaid gifts box is a beautifully crafted paper mache jewelry box. Measuring 7 inches by 4 inches, it is a perfect size for storing some of your precious accessories. The velvet lining provides a smooth surface for your jewelry, while the yellow velvety inside help you organize them.
The minimalist art design on the surface of the box is completely hand-painted with a fine papier mache artwork. The art is preserved with multiple coats of lacquer and varnish, making it a unique piece of art that will last for centuries to come.
This mid-century modern summer gift is a perfect engagement gift box or wedding keepsake box. It is also a great choice for bridesmaid gifts, groomsmen gifts, or wedding favors.
We manufacture these personalized gifts in Kashmir and ship worldwide from our residence. You can expect delivery within 12-18 days after the order completion, but you can also upgrade the delivery option at checkout to speed up the delivery.
If you have any special requests or want to customize your order, you can message us on Etsy or What's app us at +91-9906219393.
Thank you for considering this beautiful handmade paper mache jewelry box
Reviews (0)