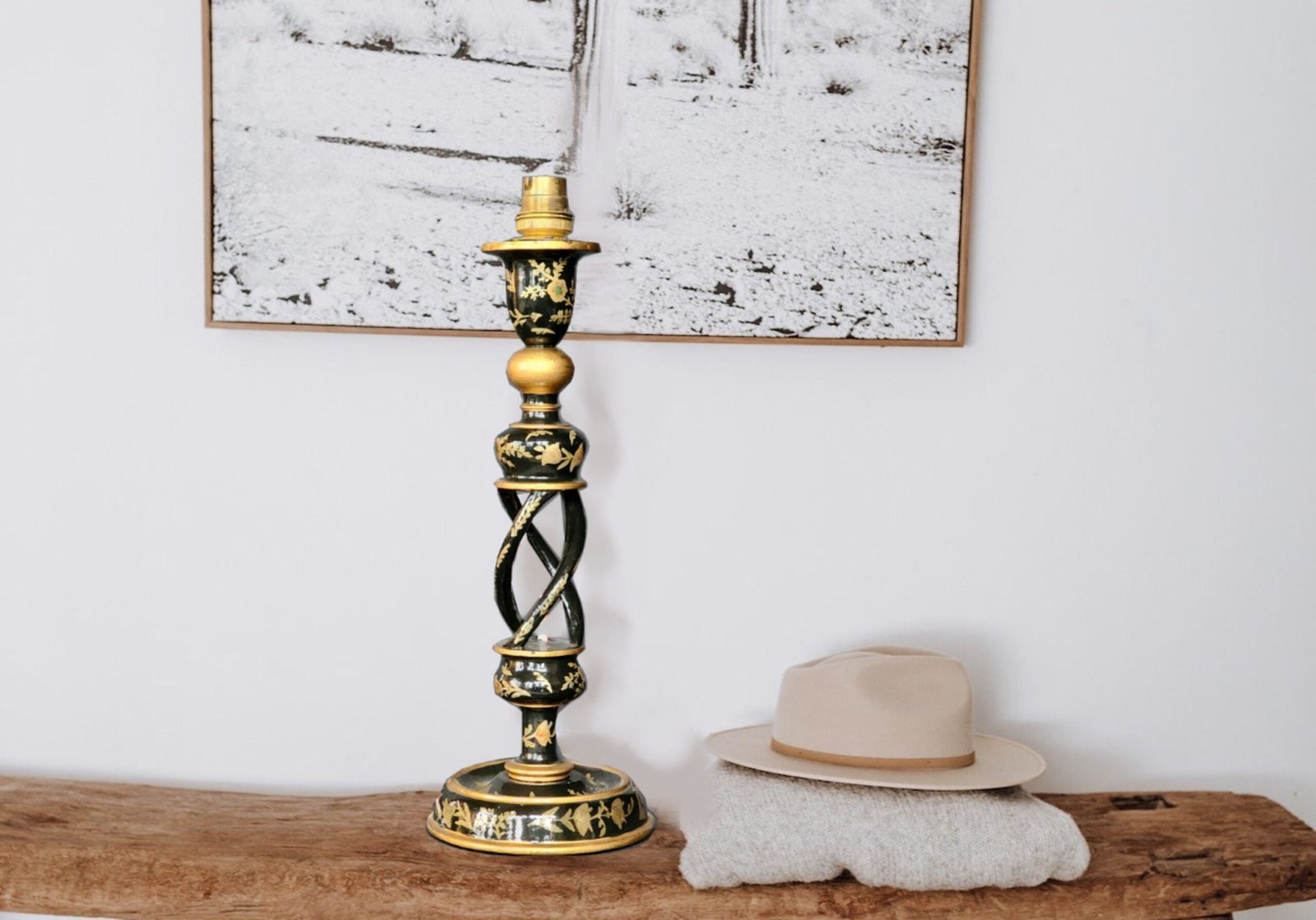 Vintage lamp mid century | Vintage floor lamp | wooden art deco lamp-
Vintage lamp mid century
| Vintage floor lamp | wooden art deco lamp-
Description
Vintage lamp mid century
This is a Vintage lamp with mid century paper mache designs carved around 25 years ago in Kashmir.
This is a Perfect floor lamp for an understated but classic home, this art deco lamp certainly will compliment your room, beautifully.
This is completely hand carved wooden lamp painted with paper mache.
Art work has been preserved with lacquer.
This will be supplied in dis-assembled parts. It will be very easy for you to join it with bare hands and without the help of any tools.
You can visit our home page for collection of more unique handmade articles and unique gifts.
Shipping: Free shipping across US, Europe and UK. You will get this order delivered from 5 to 8 days to your ordered location with our DHL Express shipping.
More products:
Reviews (0)