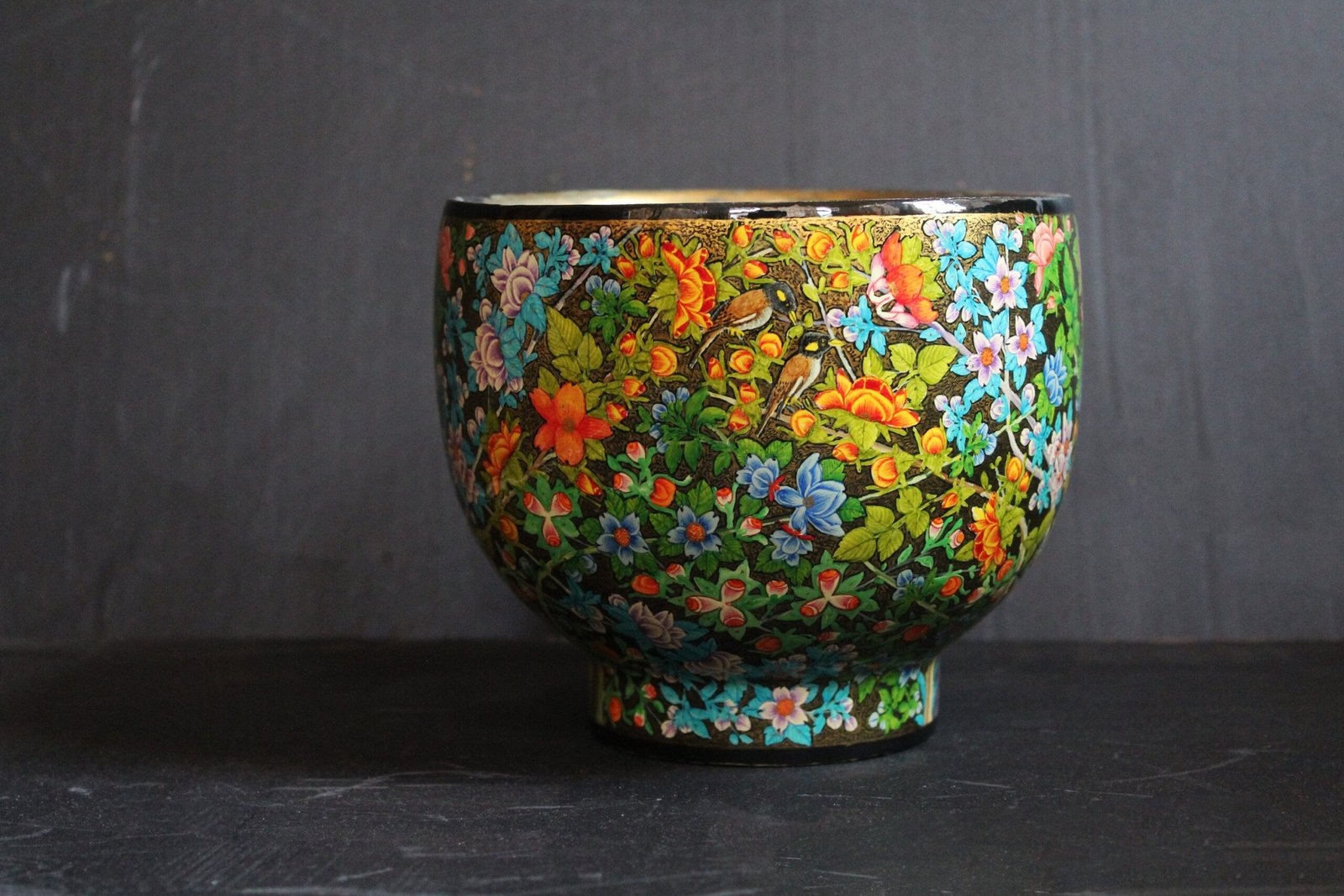 Handmade Fruit bowl | Brass and papier matcha bowl
Handmade Fruit bowl | Brass and papier matcha bowl
Description
Size: 16 cm in length; 13 cm in height.
Looking for a unique and versatile decorative bowl that doubles as functional serving ware? Check out this stunning Boho Fruit Bowl, Matcha Bowl, and Handmade Dough Bowl! Measuring 16 cm in length and 13 cm in height, this one-of-a-kind bowl is hand-painted with real gold and metallic colors and features vibrant floral designs.
Crafted with care, this bowl has been coated with multiple layers of lacquer to preserve its exquisite artwork and ensure it lasts for years to come. Use it as a fruit bowl, pasta bowl, popcorn bowl, or even as a stylish weed bowl. It's also perfect for serving up a cozy bowl of ramen or as part of a matcha tea set.
And if you're looking for a unique gift idea, this decorative bowl is sure to impress. Give it to a friend or loved one who appreciates handcrafted art and functional decor
More products:
mughalarts.com
Reviews (0)