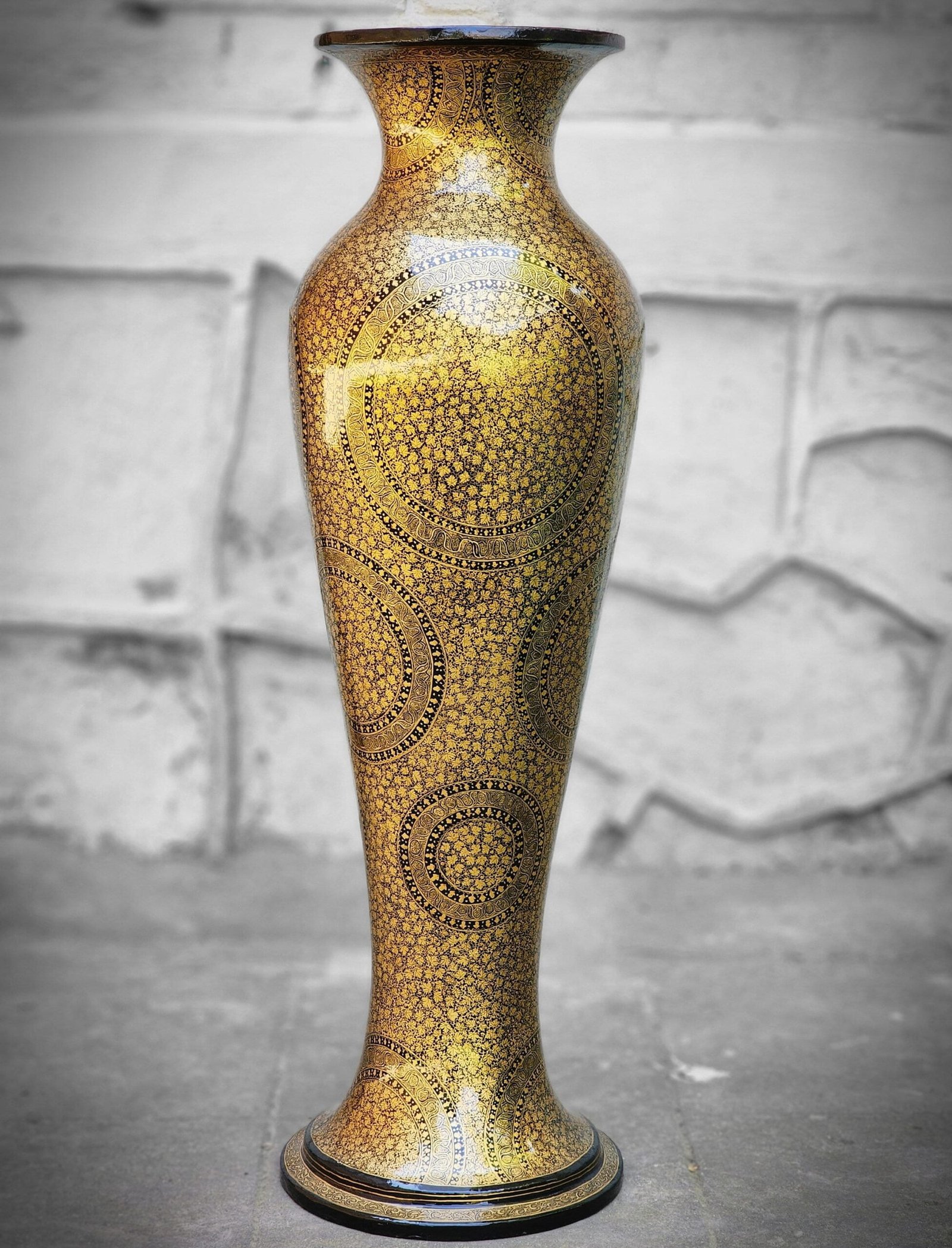 Handmade Cylinder Flower Vase: Add Modern Style to Your Home Decor with This Unique and Elegant Piece
Handmade Cylinder Flower Vase: Add Modern Style to Your Home Decor with This Unique and Elegant Piece
Description
Crafted in Kashmir, India around 15-20 years ago, this vase is a true work of art that will bring color and vibrancy to any room.
This handmade paper mache vase is the perfect decorative accessory for any room in your home. Whether you're looking for a vase for flowers in your dining room, a bud vase for your teen girl's room, or a modern vase for your indie-inspired decor, this versatile piece is sure to impress.
Crafted with care and attention to detail, this cylinder vase features a unique and artistic design that will add a touch of style and sophistication to any space. The pottery-inspired texture and shape give it a natural, organic feel that will complement any interior design scheme.
Use it to display your favorite flowers or simply as a statement piece on its own. It's perfect for library decor, adding a touch of elegance and charm to your reading nook or study. And because it's handmade, each vase is one-of-a-kind, making it a truly special addition to your home decor.
Whether you're looking for a decorative vase for your living room or a unique gift idea for a friend or loved one, this handmade vase is sure to please. So why wait? Add this modern, handmade vase to your collection today and enjoy its beauty and charm for years to come!
More such pieces at mughalarts.com
More products:
kashmirexpo.com
Reviews (0)